Growing up, we'd occasionally get to trade dressing up for church for staying in or PJ's and having "Pancakes and Prayers" on Sunday mornings.
These Sundays were the best. My dad was in charge of making the pancakes while my siblings and I anxiously waited at the kitchen table for the pancake toss. Dad would be standing at the stove and toss us pancakes across the kitchen to, hopefully, land on our plate. We'd slather the pancakes with butter and syrup and sit around the kitchen table enjoying each other's company while my parents would read a Bible story. Those Sundays were the best.
While my hubby and I don't do the pancake toss and we usually gobble down our stacks before heading out to church, I still love pancakes on Sunday mornings.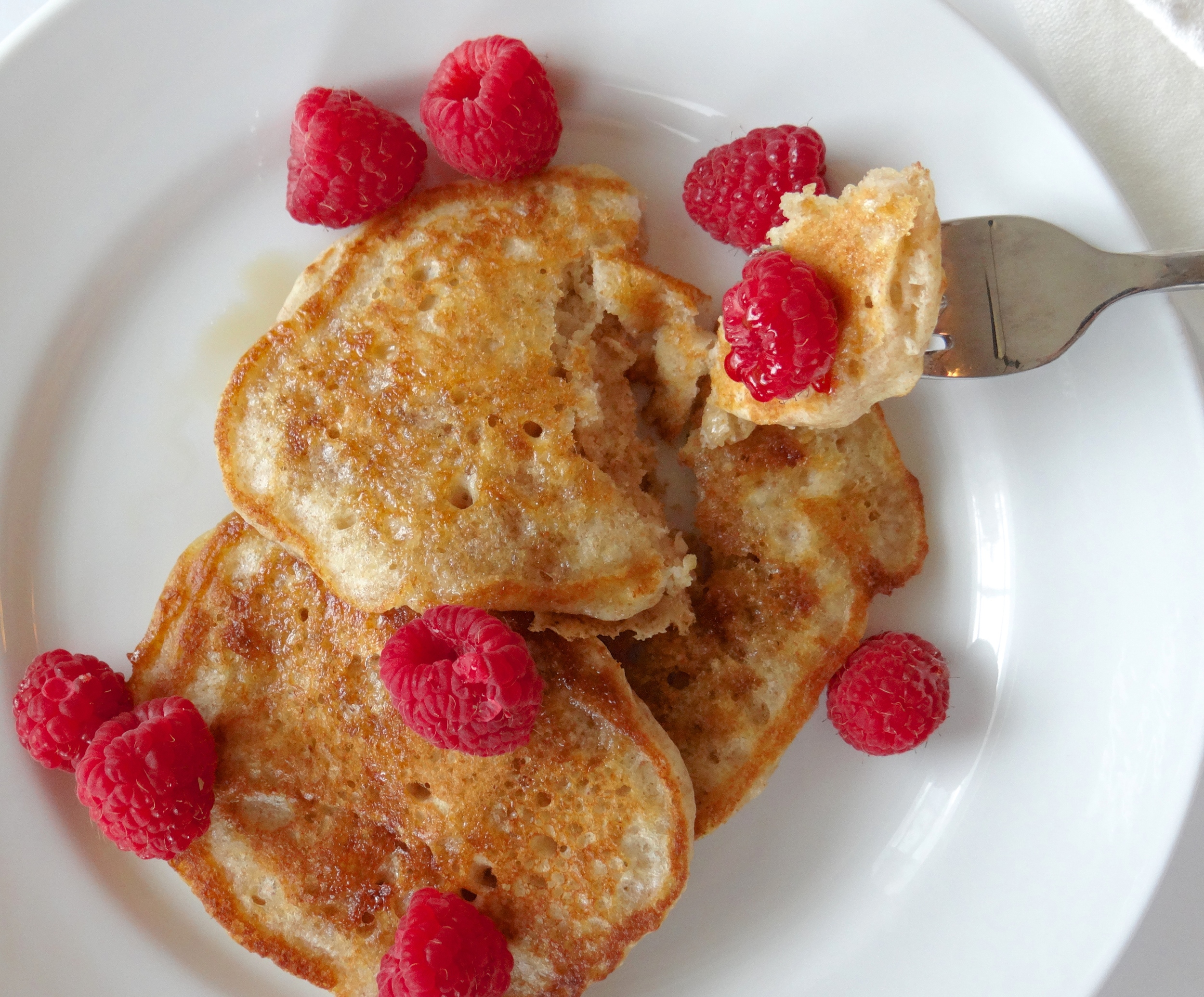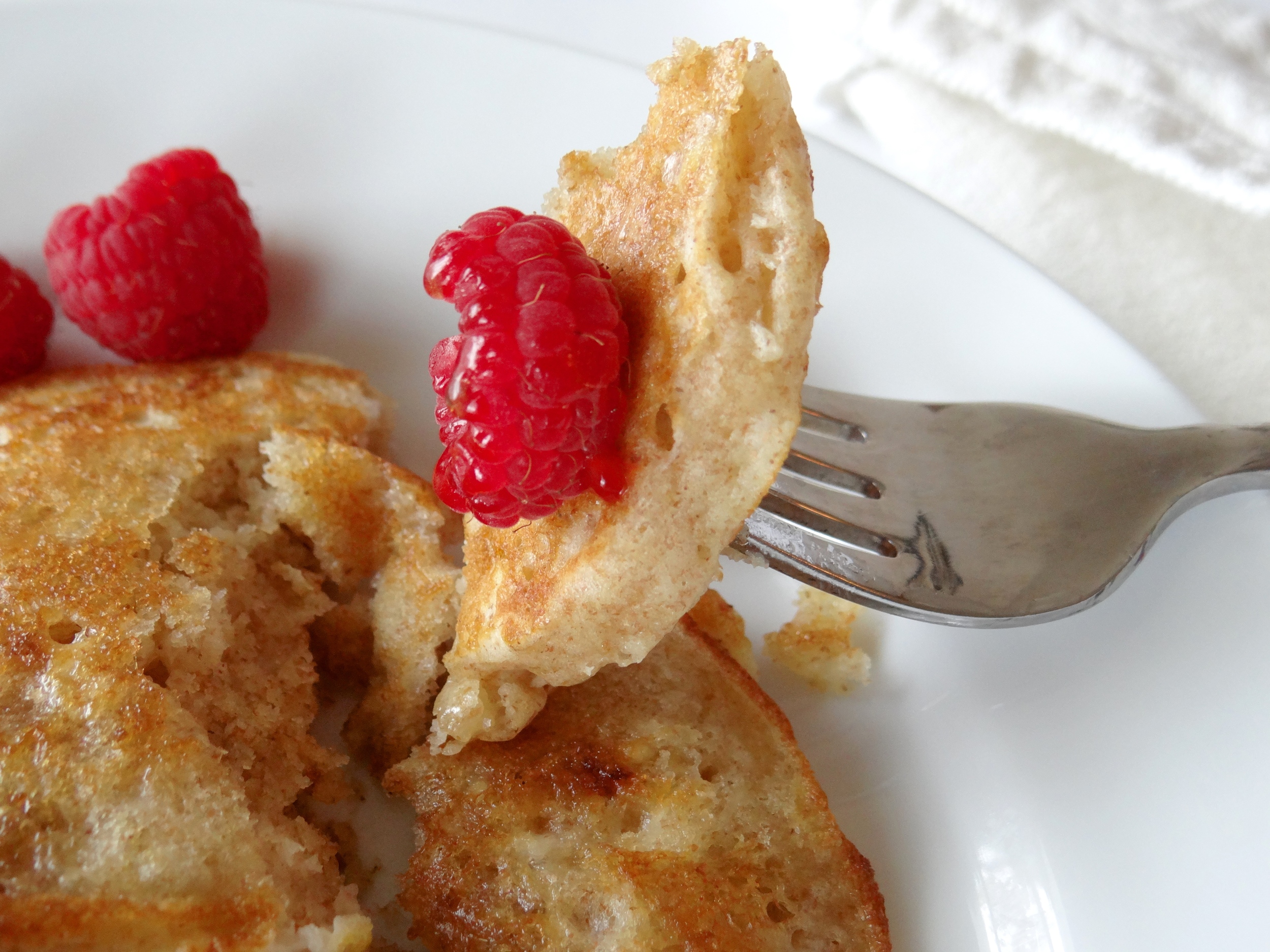 These fluffy whole wheat pancakes fit the bill for Sunday morning breakfast. By using whole wheat flour, pure maple syrup, and enjoying them with a side of fruit, these cakes will satisfy your craving without leaving you weighed down the rest of the day. Slathering them with peanut butter will add healthy fat and protein to aid in helping you feel full throughout the morning.
Fluffy Whole Wheat Pancakes
Makes 12 small pancakes
3/4 cup nonfat mik
2 tablespoons vinegar (I've used regular vinegar and apple cider vinegar)
2 tablespoons butter, melted
1 egg
1 teaspoon vanilla
1 cup whole wheat pastry flour (I have also used 1/2 whole wheat flour and 1/2 cake flour)
2 tablespoons sugar
1 teaspoon baking powder
1/2 teaspoon baking soda
1/2 teaspoon salt
1/4 cup chocolate chips (optional)
1. Preheat a griddle to medium high heat. Combine milk and vinegar in a liquid measuring cup and let sit for 5 minutes. Add melted butter, egg and vanilla. Whisk to combine.
2. In a medium bowl, combine flour, sugar, baking powder, baking soda and salt. Whisk together to combine.
3. Add milk mixture to flour mixture and mix just until combined. There will be lumps in the batter.
4. Lightly spray griddle with cooking spray. Pour batter using a 1/4 cup measure onto griddle. Flip pancakes when edges are firm and the center begins to bubble. Continue to cook until lightly browned. To keep warm, place pancakes on a cooling rack fitted on a baking sheet. Place baking sheet in a 200 degree oven.